If you're looking to share Gmail email templates with your team and want to ensure that they can utilize them without altering the original content, you're in the right place. Follow the steps below to achieve a 'read-only' sharing setup in Google Drive. This will give your team access to essential email templates for sending to recipients without the risk of unintended modifications. Below, we explain the process of sharing email templates with a team in a way that allows team members to use the templates without modifying the content. Follow these steps to create a sub-folder and assign "Viewer" permissions to a specific user:
1. Navigate to the Gmail Templates folder:
Go to Google Drive and sign in with your Google account.
Navigate to "My Drive" by clicking on it from the left sidebar.
Locate and click on the "Gmail Templates" folder to open it.
2. Create the sub-folder:
Inside the "Gmail Templates" folder, right-click on any empty space.
Choose "New folder" from the dropdown menu.
Name the new folder, for instance, "Read Only Team Templates" and press 'Create'.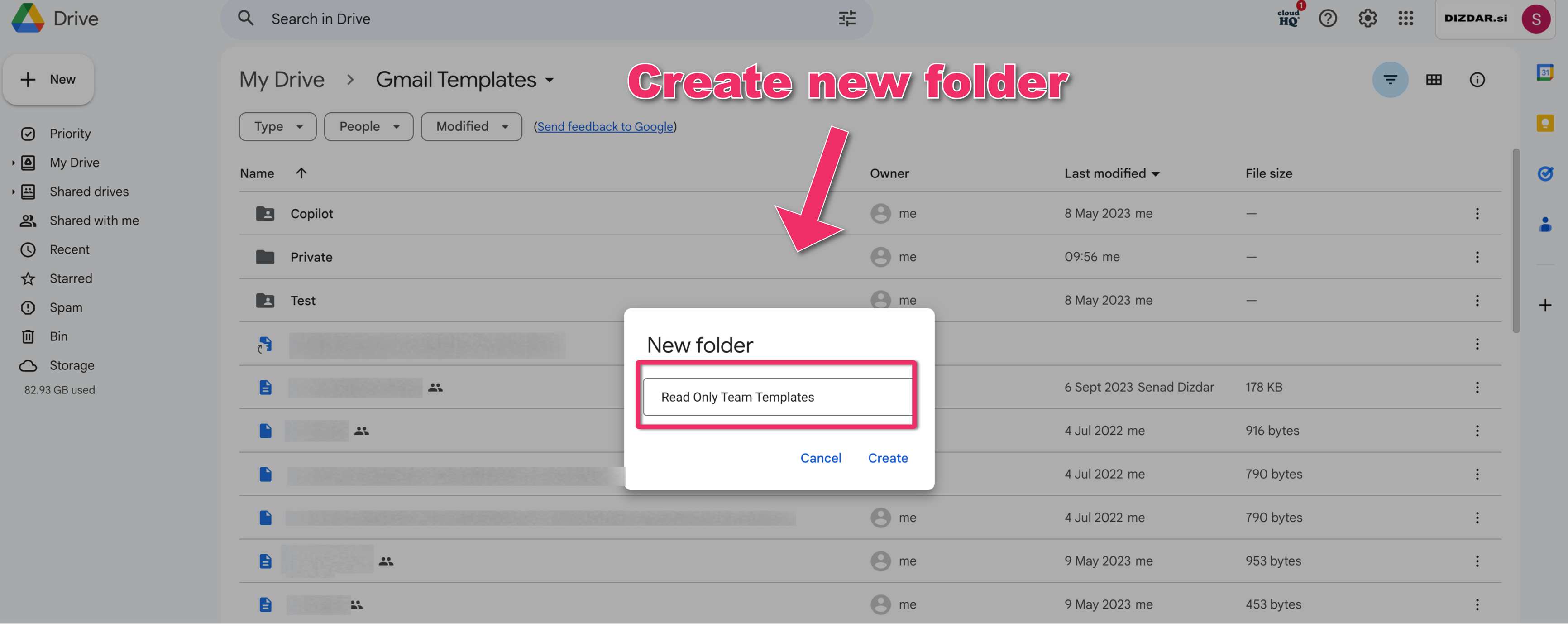 3. Share and adjust permissions:
Right-click on the "Read Only Team Templates" sub-folder you just created.
Choose 'Share' or click on the share icon (often represented by a person or a link symbol).
In the pop-up, enter the email address of the user you wish to share the folder with.
To the right of the input field where you typed the email, there's a dropdown. Click on it and select 'Viewer'.
Click the 'Send' button. The designated user will receive an email notification and will have "Viewer" permissions.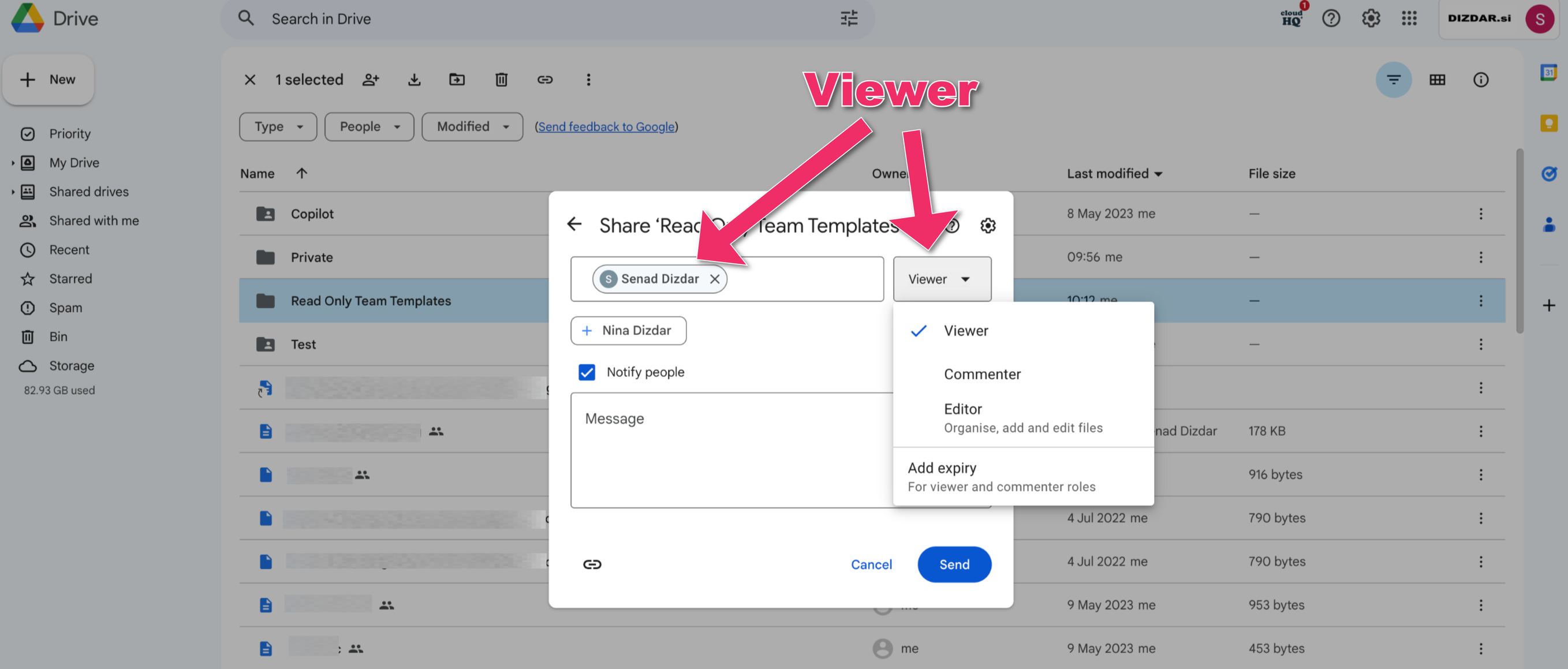 Note: A user with "Viewer" permissions can still download or make copies of files, even if they can't edit the originals in the shared folder.