During the Office 365 sync wizard or when authorizing Office 365 admin, you might get an error that looks like this:
The error might also say that some Office 365 accounts are not visible.
If you get either of those errors, here's how to troubleshoot:
cloudHQ requires that the Office 365 admin has a valid OneDrive account. Go to https://portal.office.com/onedrive to verify if your OneDrive is fully provisioned.
Deinstall cloudHQ from Office 365, then authorize cloudHQ again.
Go to Manage Microsoft Azure. Log in as an Office 365 administrator.
Check Applications access panel. Ensure cloudHQ application is installed: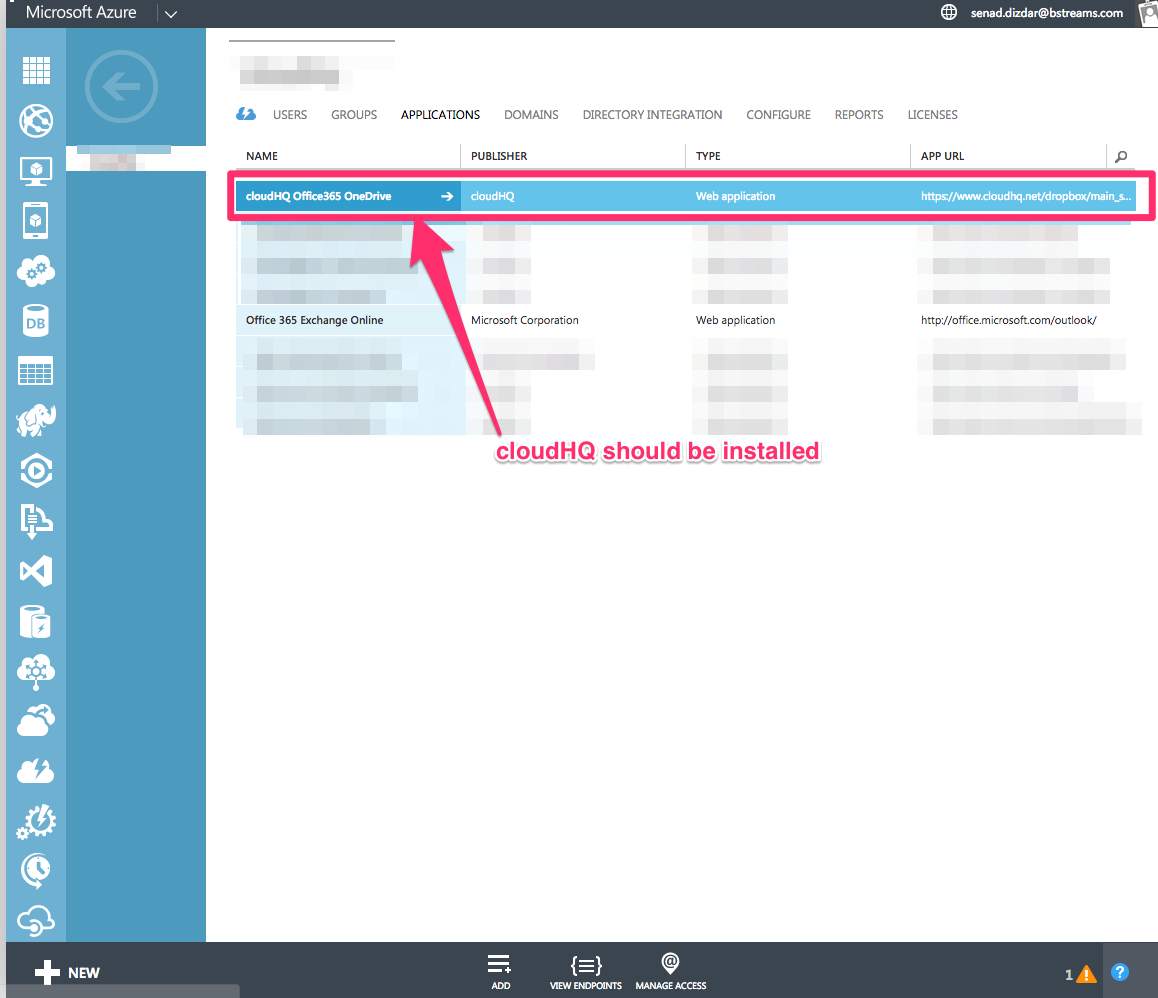 Select your domain and click "Configure".
In Integrated Applications, ensure "USERS MAY GIVE APPLICATIONS PERMISSION TO ACCESS THEIR DATA" and "USERS MAY ADD INTEGRATED APPLICATIONS" are enabled:

For further reference, please go to Application Access in Microsoft Azure.