When installing a Chrome extension built by cloudHQ, you may be prompted to create a cloudHQ account.
Creating a cloudHQ account is simple to create, and gives you access to over 60 productivity tools within its eco-system. It can easily be done by authorizing any cloudHQ Chrome extension.
For example, let's say that you installed one of our most popular productivity tools, Save Emails to PDF:
After adding the extension to Chrome, your browser will refresh, loading your Gmail account.
You'll see a pop-up prompt within Gmail asking you to create a cloudHQ account: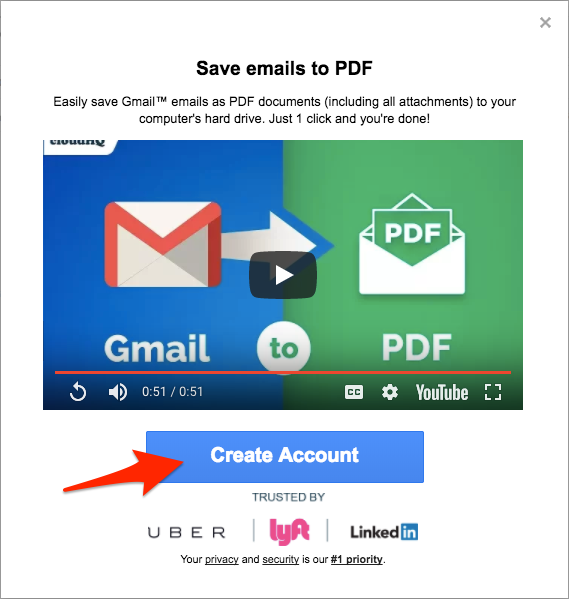 Click the "Create Account" button, choose your Google account, and then click "Allow."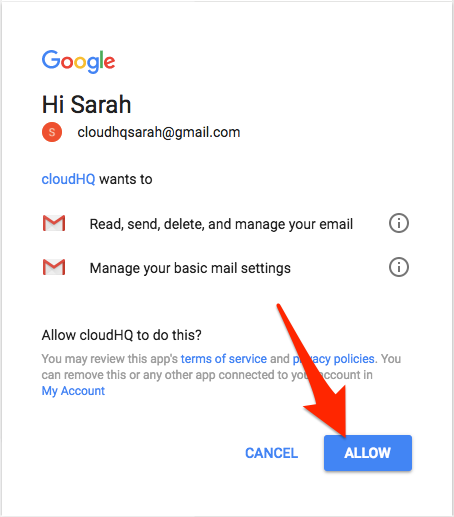 After you've enabled access, you've successfully created a cloudHQ account.