When installing a Chrome extension built by cloudHQ, you may be prompted to create a cloudHQ account.
Creating a cloudHQ account is simple to create, and gives you access to over 30 productivity tools within its eco-system. It and can easily be done by authorizing any cloudHQ Chrome extension.
For example, let's say that you installed one of our most popular productivity tools, Save Emails to PDF:
After adding the extension to Chrome, your browser will refresh, loading your Gmail account.
You'll see a pop-up prompt within Gmail asking you to create a cloudHQ account: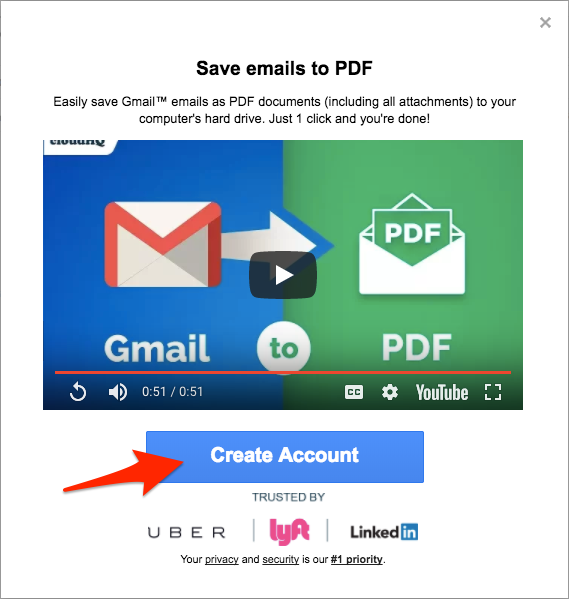 Click the "Create Account" button, choose your Google account, and then click "Allow."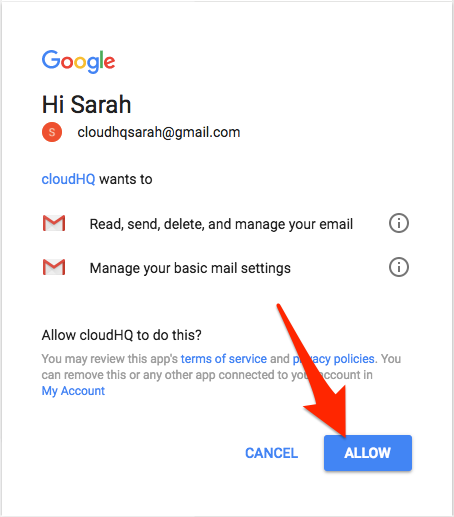 After you've enabled access, you've successfully created a cloudHQ account.
Dashboard
Once you've created an account, you'll be able to view, manage, and customize your cloudHQ settings by visiting your cloudHQ dashboard. It's also here where you'll be able to access over 30 high quality productivity tools.
You can also navigate to your dashboard by clicking the cloudHQ icon that should now appear in the top righthand corner of your Gmail.