To find out more about Email Template, click
here
.
To install Email Templates, click
here
.
Email Templates dashboard is
here
.
All your Gmail Email Templates are stored in your Google Drive folder called Email Templates: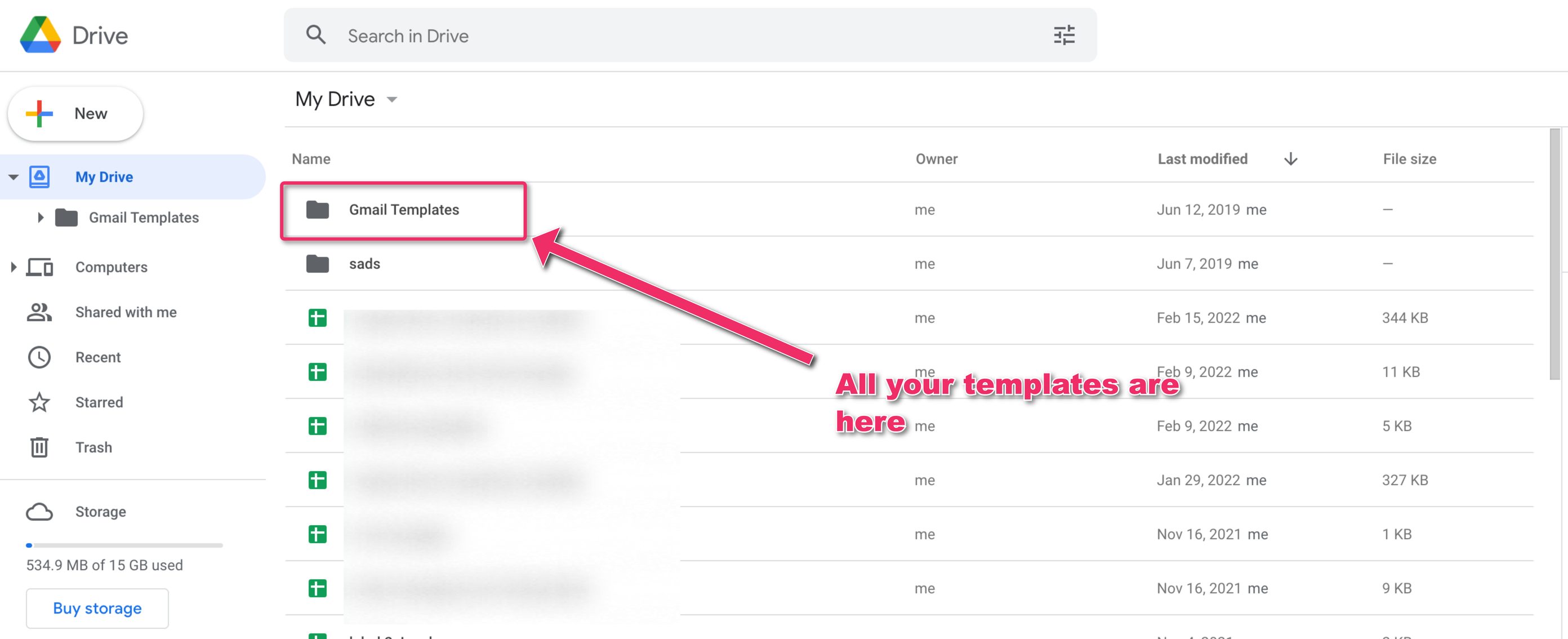 So if you want to restore a previous version of an email template you can use Google Drive's revert to earlier file versions feature.
Here is how to do that:
Right-click on the template you want to revert to a previous version and select Manage versions. You can also click on the version icon in the right panel:

Download the previous version of a template:

To revert to an earlier version, click Upload New Version, find the file you have downloaded in the previous step, and click Open.