Prerequisite
The prerequisite for using this extension has a valid ChatGPT account. To create a ChatGPT account, please go here: https://chat.openai.com/chat
How to generate email or reply (option 1: by clicking on the chatGPT icon)
If you want help in responding or generating a new email message, follow these steps:
Find the ChatGPT icon in your compose window:
Click on the icon to open a pop-up window called ChatGPT for Gmail.
If you haven't already, log in to ChatGPT or visit https://chat.openai.com/chat to access the response.
Briefly type instructions.
Optionally, click the suggestion button to access the recommendations for more precise and improved response.
Finally, click on the Generate Email button to create an email based on your instructions.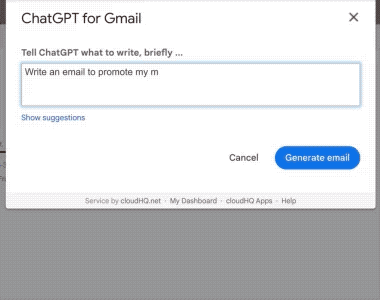 How to generate email or reply (option 2: by typing @chatGPT)
Alternatively, you can type the instructions to ChatGPT directly in your email message:

@chatGPT Write an email explaining how chatGPT works.

Quickly Reply to an Email
Effortlessly respond to emails using ChatGPT for Gmail. Simply click on the ChatGPT for Gmail icon in the upper right corner of your email message (next to the print icon) and choose an option. For instance, select Answer to the best of your knowledge, and ChatGPT for Gmail will generate a draft reply: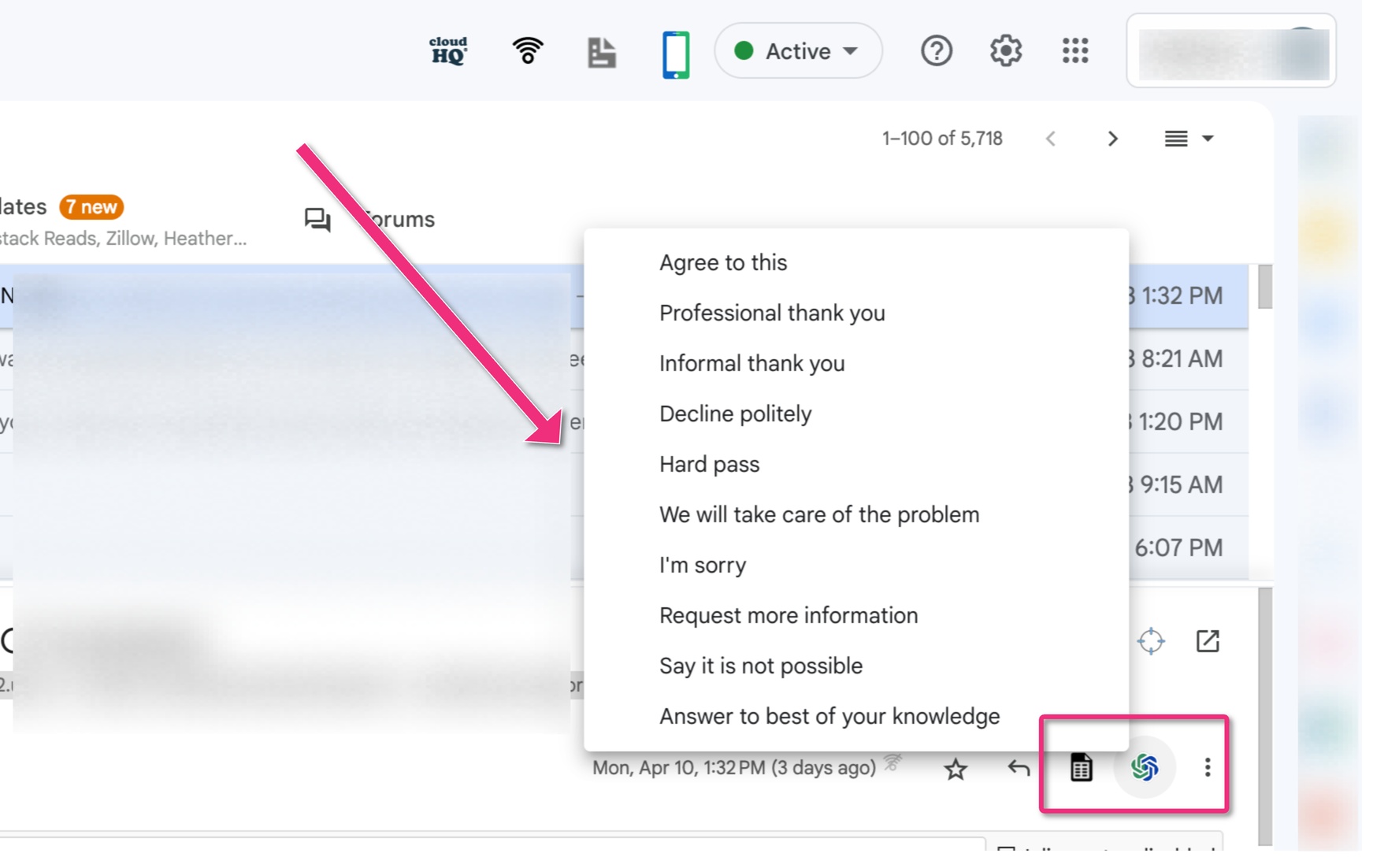 How to fix grammar and spelling (via context menu)
To correct grammar, highlight the desired text in your compose window, right-click, and then choose Fix grammar and spelling from the options.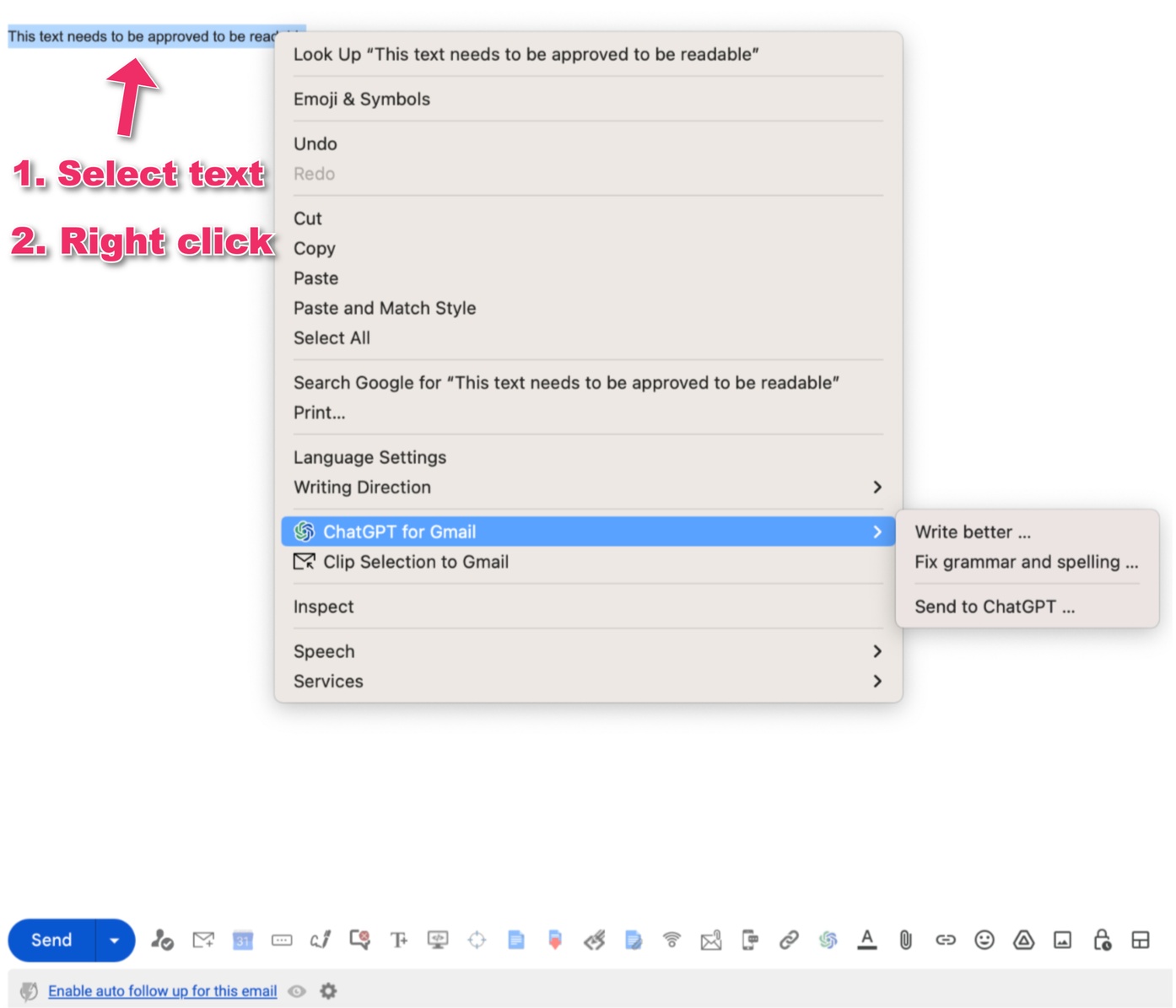 How to improve paragraph (via context menu)
To rephrase and enhance any text, highlight the passage in your compose window, right-click, and then select Write better from the contextual menu.
How to send text to ChatGPT (via context menu)
You can send any text to ChatGPT prompt by selecting the text with right-click (Ctrl-Click on Mac) to choose Send to ChatGPT.
ChatGPT gmail;