This is a description of additional benefits when using cloudHQ's free Gmail Label and Email Sharing Chrome extension.
All members of the shared label should have the extension installed to enjoy the extra advantage of using these functions:
Real time chat and Notes function
You and your shared members will be able to chat real time and see status of emails on the Notes (Shared with Team) on the right side of Gmail in your shared label.

You can see all shared notes for specific shared label when you select that shared label and click on the bell icon on upper right hand corner to see all messages shared by team.

Status update function
When needed, any shared member can use "/status " to change the status of an email thread using the chat box on the right side of the Gmail screen:
You can mark emails with predefined status:
Done: Type "/status done".
Waiting: Type: "/status waiting".
Bug: Type "/status bug".
Working: Type "/status working".
The above statuses will be shown in Gmail as follows:
You can also create additional predefined statuses. For example, you type "/status order shipped". These statuses will be shown as follows:

Rename subject function
You can use the "rename subject" feature to rename subject of emails.
When you open a message or email thread in a shared label, you should be able to see 'pencil' icon which will allow you to rename email subject: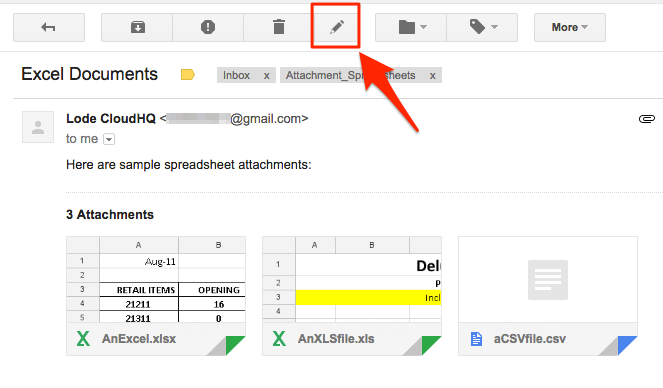 Rename email subject for easier search and make it less confusing or related to the email or message contents:

Snooze function
You can use the "snooze email" functionality to remind yourself or shared members to follow up or check the status of email. To do this, click the clock in the upper toolbar:
Share link function
With this feature, you can create a shareable link with PDF version of an email with just one click. So you can copy shareable link and paste it into Notes (Shared with Team) or other chat tools to reference PDF version of email conversation.
Share link button is visible in the email thread like shown:




Or when you open an email:




Link will then be available for copying:

Schedule sending emails function
You can use the "schedule email" functionality to schedule emails so you can schedule a follow-up email:

You will be able to see scheduled email on label/folder "-Scheduled" until sent on scheduled date and time: